ACTIVATING HERITAGE CONFERENCE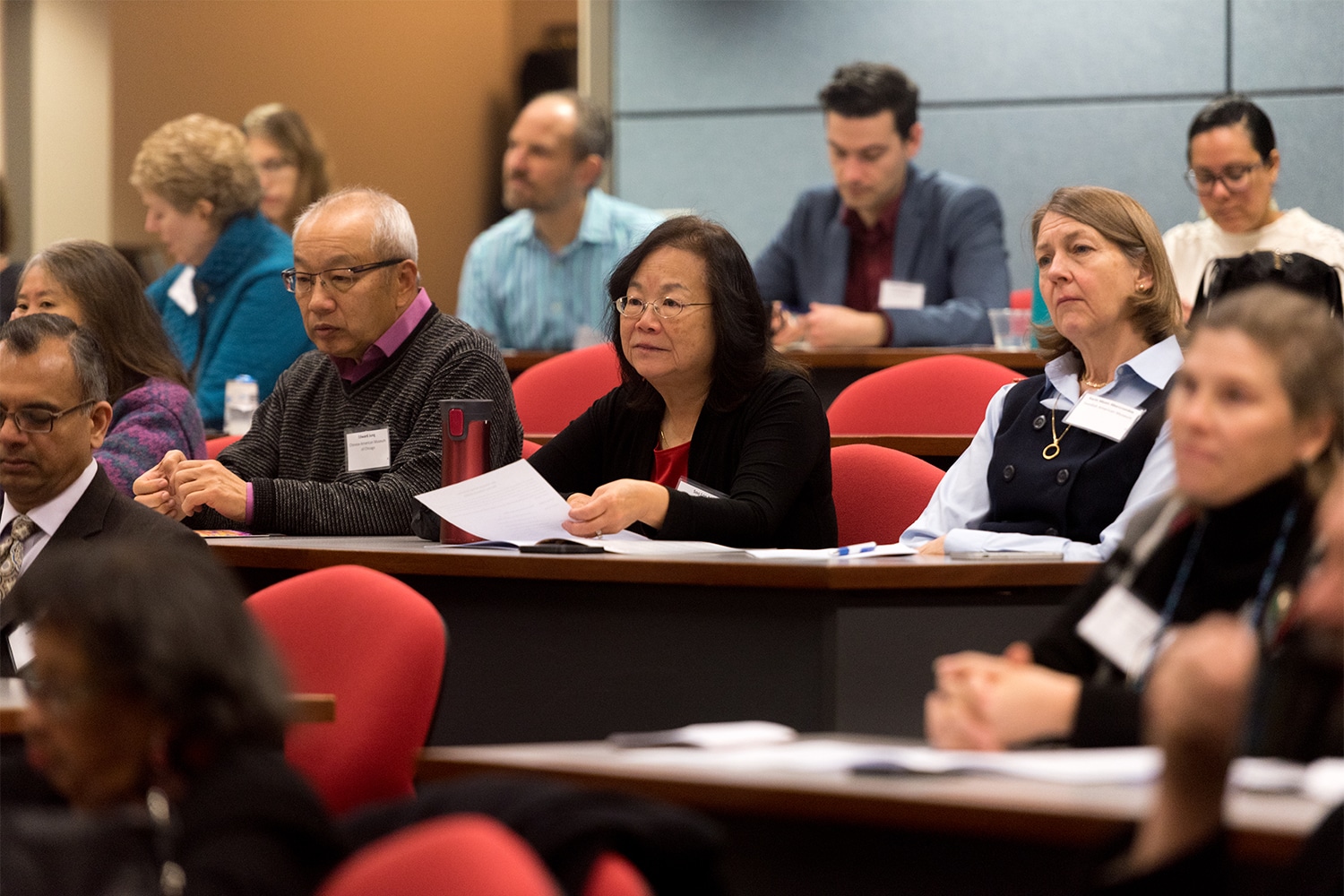 Activating Heritage is a two-day conference for cultural heritage professionals in the region to connect, engage, and learn. 2019's theme, Building Cultural Capital, will focus on cultural institutions distinct positions as neighborhood centers, and opportunities to build engagement and investment.
Upcoming Conference:
February 10th & 11th, 2019
Columbia College, Film Row
1104 S Wabash Ave, Chicago, IL 60605 
Conference Attendance is estimated at 100 professionals, from The Field Museum to the Filipino American Historical Society. The conference schedule allows for more than just learning – with an engaging luncheon for vendors and partners that connects members with diverse products and opportunities to an opening reception that brings together staff and boards from our 40+ cultural institutions.
Program Schedule
Day 1: Sunday, Feb 10th – Workshop & Reception 
12:30-2PM: Workshop 1 – Approaches to Cross Sector Partnerships hosted by SAIC
2:30-4PM: Workshop 2 – Dating Your Audience: Building Audience through Storytelling
4:30PM-6PM: Reception*
*$15 Tickets available on request for those only able to attend the reception. Great networking opportunity for board members!
Day 2: Monday, Feb 11th – Conference Day
7:30AM-8:30AM: Breakfast and Coffee
8:30AM-10:00AM: Welcome and Outstanding Community Leader Award Presentations
10AM-10:45AM: Keynote: Emmanuel Pratt, Sweet Water Foundation
10:45AM-11:00AM: Break
11:00AM-12:30PM: Breakout Sessions
Session 1A: Executive Leadership and Foundations Charrette
Session 1B: Innovative Solutions for Conservation and Collections
Session 1C:  Approaches to Storytelling Programs
12:30PM-2:00PM:  Networking Lunch: Idea Sharing
2:00PM-2:45PM: Student Panel
                   Discussion: Cultivating Relationships with Young Adults

2:45PM-3:00PM: Break
3:00PM-4:15PM: Breakout Session
Session 2A: Developing Partnerships with Chicago Schools                  
Session 2B: Developing University Partnerships with Internships and Programs

4:15PM-5:30PM: Artist/Activist Panel and Closing Plenary
                  Discussion: Our Changing Communities