Explore vibrant,  engaging,  and  meaningful  experiences  that  champion  cultural  heritage  and  encourage  intercultural collaboration. From events to classes, exhibitions to performances, find out all the amazing offerings to  experience  global  and  local  cultures.  Book  your  destination  now and explore culture around the city!
Journey Through Chicago Neighborhoods
Want to hear about culture around the city more often? Sign up for our newsletter and we'll deliver all the amazing offerings from our members to your inbox bi-monthly!
Past Events
Events Search and Views Navigation
February 2020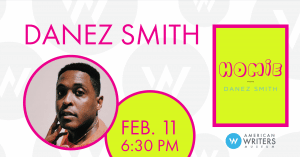 Poet DANEZ SMITH presents their new collection Homie. Rooted in the loss of one of Smith's close friends, this book comes out of the search for joy and intimacy within a nation where both can seem scarce and getting scarcer. Smith is joined by writer and performance poet BRITTENEY ROSE BLACK KAPRI. More about Homie: Smith is back with their highly anticipated third collection, Homie, a magnificent anthem about the saving grace of friendship. In poems of rare power and…
Find out more »
March 2020
+ Export Events