Exhibit: Stunning Stories in American Indian Jewelry
September 28, 2019 @ 10:00 am

-

November 30, 2019 @ 5:00 pm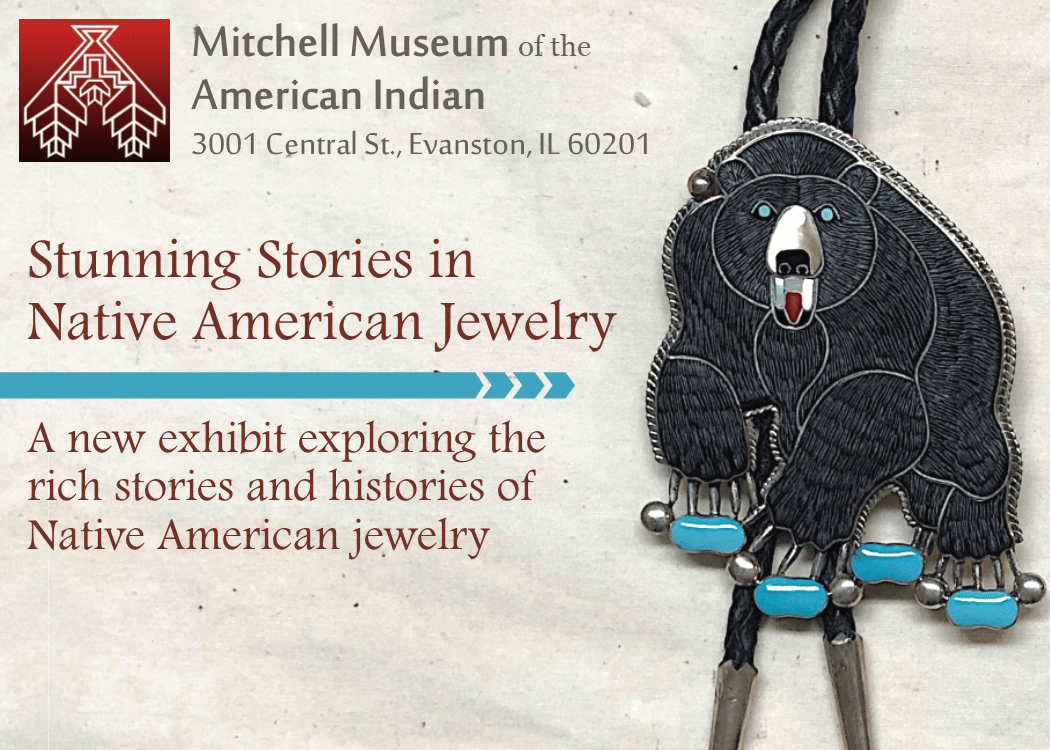 The Mitchell Museum of the American Indian in Evanston, IL is excited to announce the opening of a new exhibit, "Stunning Stories in American Indian Jewelry".
For thousands of years, artisans have expressed their cultural stories in a wide range of jewelry: showing off local and prized trade materials, expressing traditional symbols, and perfecting new techniques and designs adapted from other cultures. Native and non-Native peoples have cherished Native American-made jewelry not just for its intrinsic beauty, but especially, the cherished cultural stories and symbolism the jewelry shares.
"In developing the exhibit, we reached out to the artists and tribal communities to share their intimate stories of what their prized jewelry means to them- the materials, symbols, and experience making, wearing, and even losing their treasured pieces" says Kathleen McDonald, the exhibit curator and museum's Executive Director since 2009.
"Stunning Stories in Native American Jewelry" displays over 80 exquisite pieces from the museum's collection and shares the multi-faceted stories each piece tells about the preservation of culture, histories, and spirituality in the face of cross-cultural assimilation.
The Mitchell Museum is open Tuesday-Saturday 10am-5pm and Sundays 12pm-4pm. The museum is open late on Thursdays until 8pm. For more information, contact Visitor Services at 847-475-1030 or via email at [email protected]