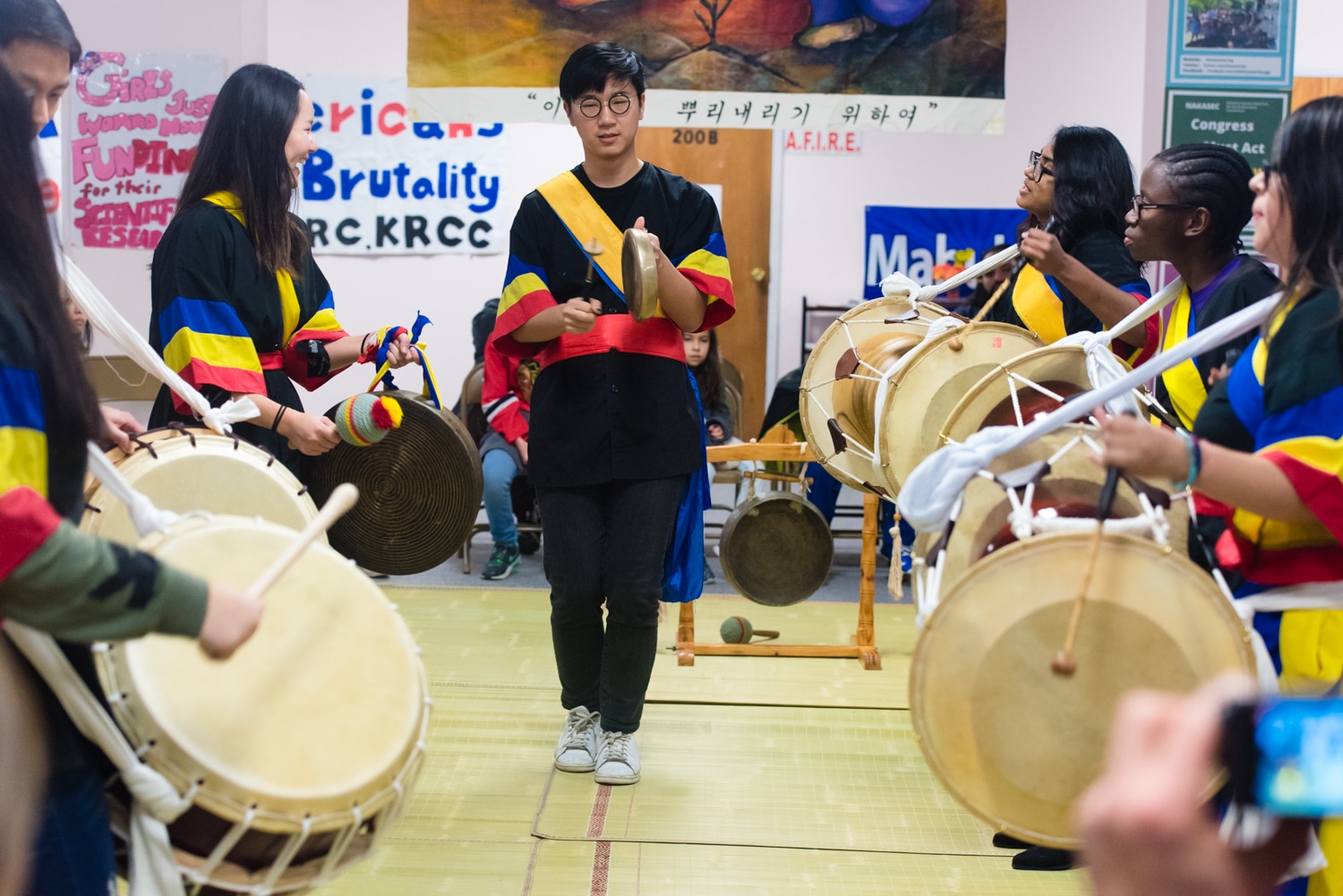 HANA Center is thrilled to launch HANA's PungMul Program this summer on June 15th.  Our program will create a community space where we can come learn how to play PungMul, Korean traditional drumming, while building a community together.
The program will begin as a 2-hours per week, 8-week Pungmul learning session The program will continue beyond the 8 initial weeks for those who are interested in continued participation. All sessions and communication about the program will be done in English and/or Korean based on the language needs of the group.
For those of you who are interested and want to learn more about the program, come to our OPEN House on Wednesday, June 15th, and Saturday, June 18th!  The weekly schedule (which days to meet) for the 8-week sessions will be decided after the initial open houses, and an email detailing logistics of the week will follow.
This is an opportunity for those with little to no formal experience in learning how to play Korean instruments. Of course, even those of you who have experience can join too. Our main interest is to build a community that goes beyond just learning how to play these instruments; we will facilitate dialogues about social justice issues together and how to be involved in HANA's many campaigns.
This program requires a $75 fee for participation. There is also a sliding scale based on the needs of the participants.
HANA Center believes that policy and power systems disproportionately hurts the most marginalized in our society including people of color, immigrants, undocumented, low-income, women, and the LGBTQ community. We believe these communities must be centered on the work that we do. Therefore, we strongly encourage applications from people with these identities and experiences.