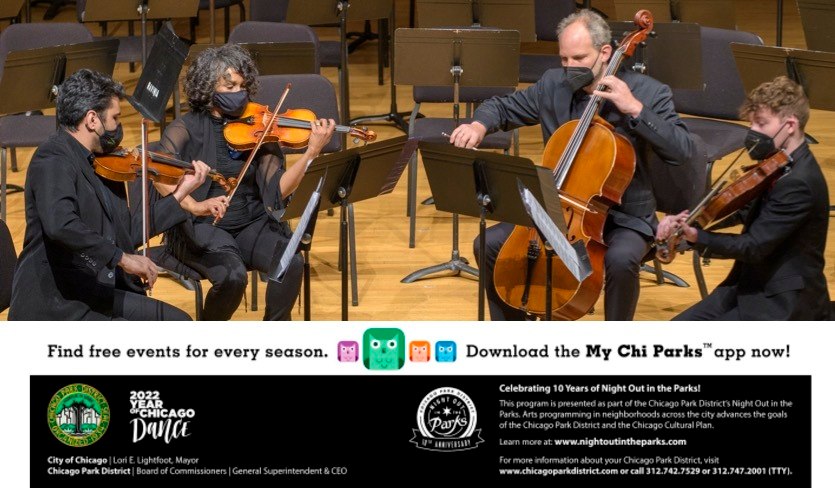 Be one of the first people to ever hear the healing breaths and sounds of "this is a notice" by the incredible artist The Honourable Elizabeth A Baker, commissioned by Crossing Borders Music in celebration of Juneteenth! Plus, Crossing Borders Music will be joined by young artist and special guest cellist Kailie Holliday! And, we've chosen lots of our old favorite tunes, just for you! See you in Uptown!
This Night Out in the Parks/Make Music Chicago program is FREE and open to EVERYONE!
This program is a part of the Chicago Park District's Night Out in the Parks.
Celebrating 10 years, Night Out in the Parks activates parks across the city with robust cultural events – bringing neighbors together to laugh, dance, sing, and engage.
This program made possible in part by a grant from the National Endowment for the Arts, by the Paul M Angell Family Foundation, and by the City of Chicago's Department of Cultural Affairs and Special Events. Crossing Borders Music acknowledges support from the Illinois Arts Council Agency.