FESTIVAL OF CAROLS…WE STAND WITH UKRAINE
December 11, 2022 @ 1:00 pm
$20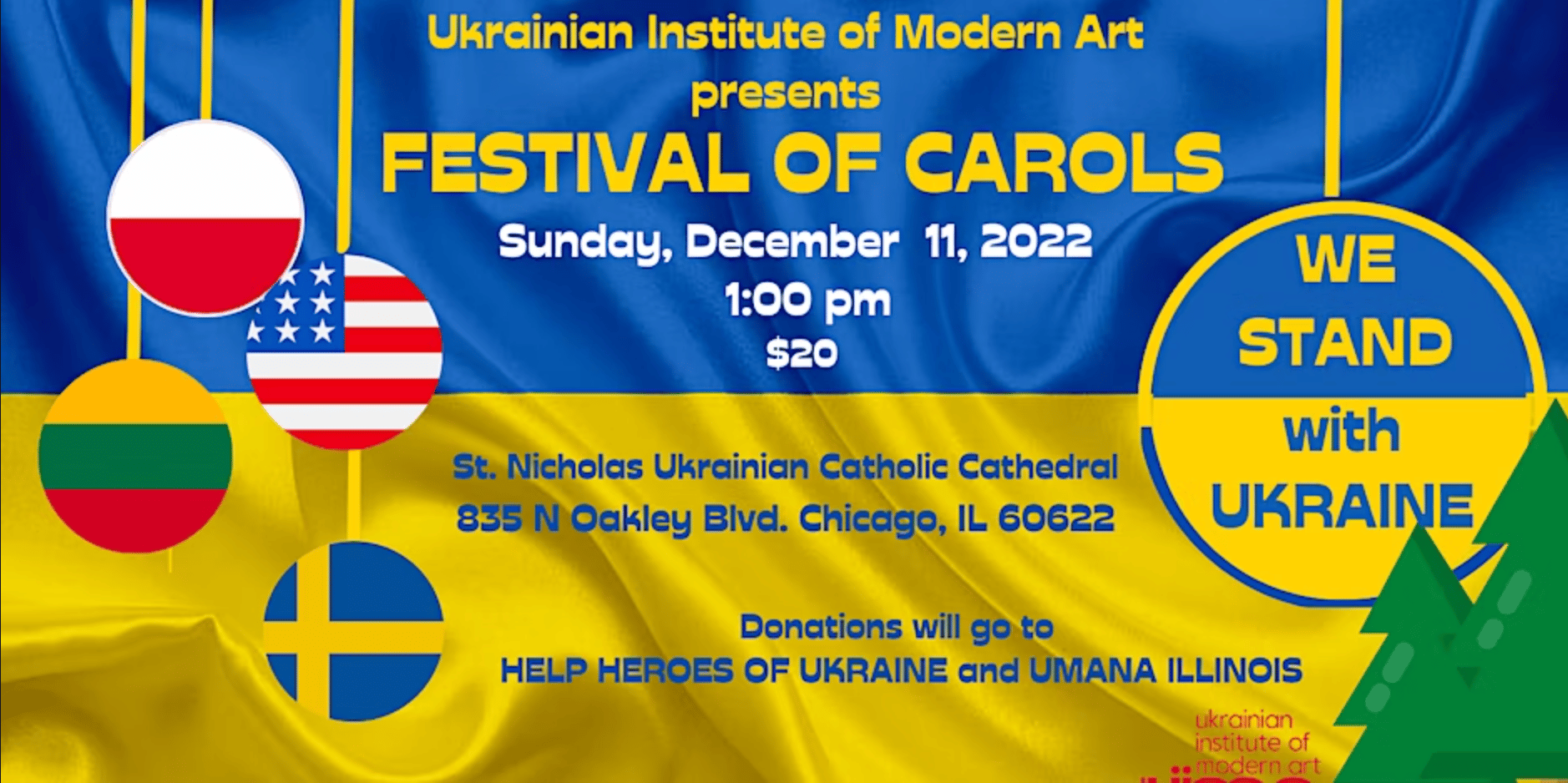 The Ukrainian Institute of Modern Art cordially invites you to attend a holiday concert, "FESTIVAL OF CAROLS…WE STAND WITH UKRAINE" on Sunday, December 11th at 1PM, at St. Nicholas Catholic Cathedral. Choral groups from four local ethnic groups including Lithuanian, Polish, Swedish, and Ukrainian will participate in this holiday fundraising event that echoes all of our resounding support for Ukraine, its people, heroes, and leadership.
As voices echo in the magnificent, towering columns of St. Nicholas Cathedral, we pray for peace and harmony in Ukraine and around the world.
Proceeds will be donated to Help Heroes of Ukraine and UMANA IL. For additional donations, please donate directly to UIMA with the subject line "Festival of Carols". Click here to Donate.