Film Screening: My Father Marianne
September 21, 2022 @ 6:30 pm
Free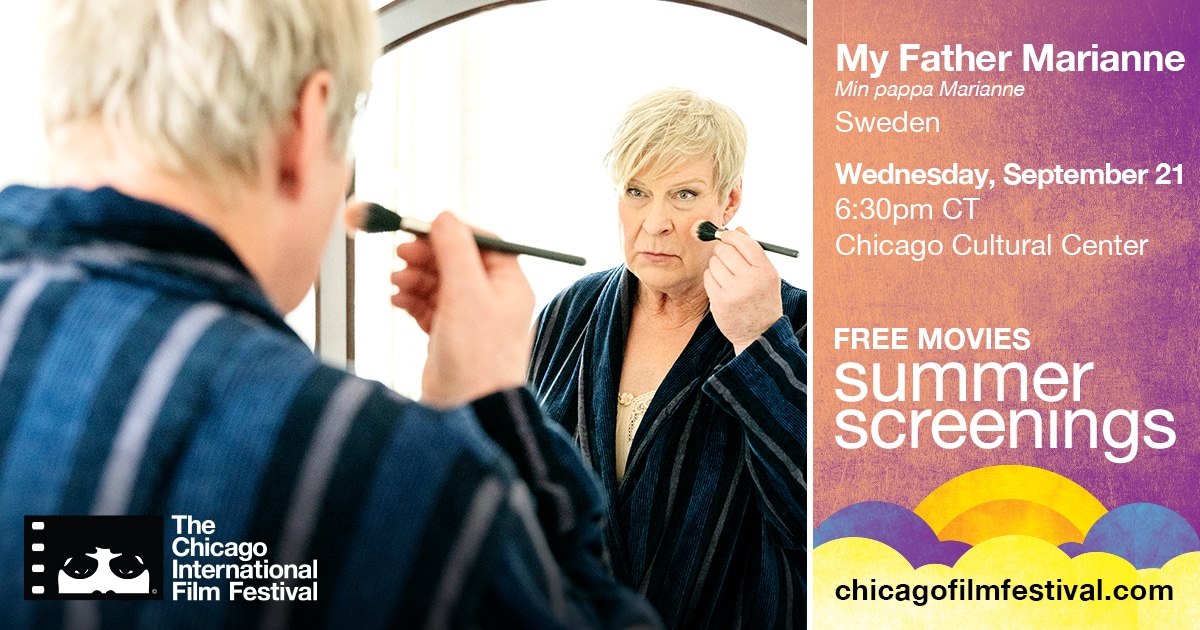 Free Summer Screenings Program
Wednesday, September 21 at 6:30pm | Chicago Cultural Center (78 E. Washington St.)
Claim your free ticket: 
https://bit.ly/Chi_MFM
My Father Marianne (Min pappa Marianne)
Dir. Mårten Klingberg, 2020, Sweden, 110 min.
Newly single, twentysomething aspiring journalist Hanna leaves Stockholm to move back in with her parents in her small hometown. Already feeling adrift, her world is turned upside-down when her father, a respected priest, informs his family that he wants to come out as Marianne. How can Hanna, who hardly believes in herself, accept her father for who she really is? Charming and heartbreaking, the film is inspired by award-winning writer Ester Roxberg's 2014 autobiographical novel. Swedish with subtitles.
Post-screening discussion with Professor Nick Davis, Northwestern University.
All Summer Screenings are free and open to the public.
Co-presented by the Swedish American Museum, Honorary Consulate of Sweden – Chicago and DCASE.
Related Events