Film Screening: Two Girls
January 17 @ 9:36 am
Free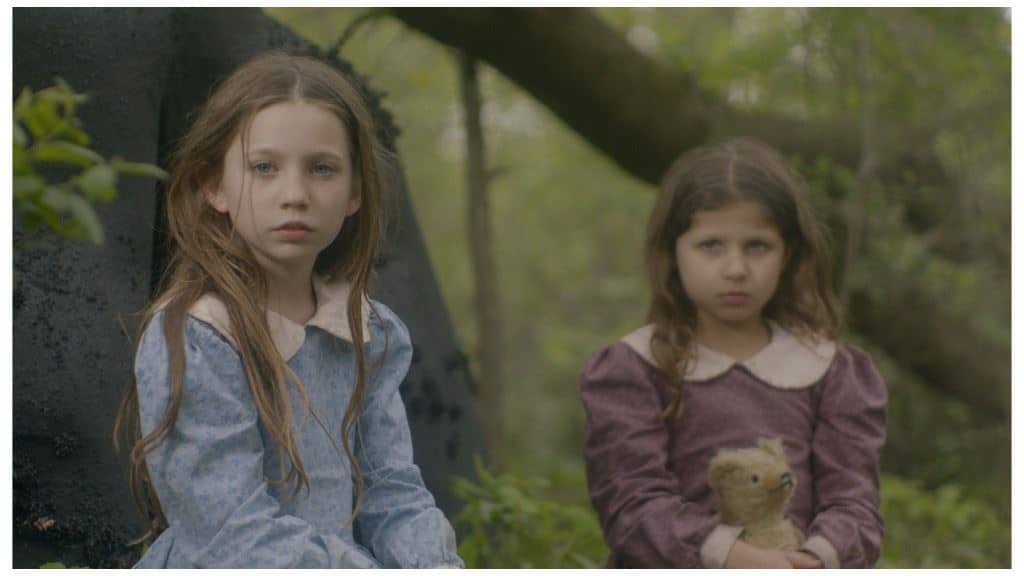 Join us for a screening of Chicago director James Fotopoulos's film "Two Girls."
This is the story of young sisters in the American Midwest left alone with their increasingly unstable mother while their father is fighting in the Civil War. The film traces the girls' naturally fraught sibling dynamic and the ways that their father's absence ignites their imagination. When they meet a stranger in the forest they become enchanted by a world of creative work and nature, a welcome distraction from their volatile mother. Play and the dreamlike space they inhabit provides an expansive and ultimately grounding setting for the girls' response to war.
Filmed in Chicago, this work is an experimentation on a children's fairy tale. Two Girls features German actress Isolda Dychauk.
This event is available for free.
View the trailer: https://www.youtube.com/watch?v=IfREVF44G-w
"Fotopoulos is a notably talented, prolific, and obsessive filmmaker." – Amy Taubin, Artforum
"Perhaps no other moviemaker so categorically denies compartmentalization, falsifying dichotomies of underground and art film, narrative and abstraction, and black box and white cube, while unabashedly appropriating, celebrating, and upturning the conventions of the horror, sci-fi, hardboiled, and melodramatic genres." – Fantasma: A James Fotopoulos Retrospective – Spectacle
"Fotopoulos is certainly an auteur who makes up in artistic integrity what he forgoes in mainstream appeal …his films are imbued with unparalleled aplomb." – Mapping the Obscure: James Fotopoulos Retrospective – Cine-File
"Fotopoulos, a filmmaker whose visions are as audacious as they are uncompromising." – RogerEbert.com
"There is no shot in a Fotopoulos film or video that does not mine the psychological affect of the frame, the camera placement, the lighting, the lens. " – Screen Slate
100 min
English and German (with subtitles)
Free parking at 5/3 Bank after 6:00 PM located at Western and Gunnison
Related Events