Mutinous Women: How French Convicts Became Founding Mothers of the Gulf Coast
February 9 @ 6:00 pm

-

7:00 pm

Free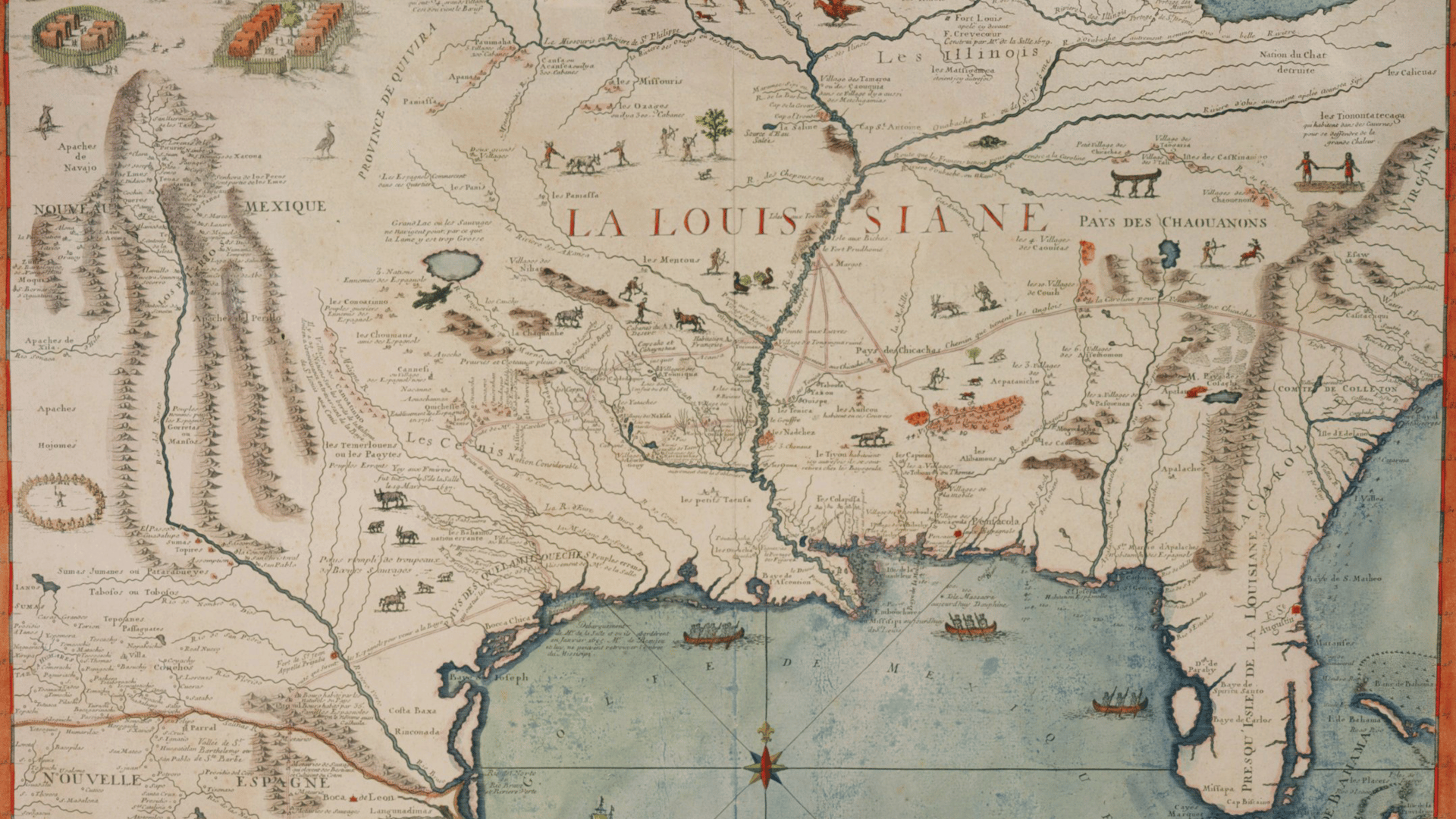 This program will be livestreamed on Zoom. Free and open to all. Register in advance here.
Join us as Joan DeJean and Jack McCord use maps from the Newberry collection to recreate the European settlement of the vast territory in North America that the French named Louisiana, and to tell the story of one remarkable woman, Marie Baron.
On February 27, 1720, Marie Baron and 95 other female inmates who had been serving time in a notorious Parisian prison were abandoned on an uninhabited island off the Gulf Coast. Most of the women had, like Marie Baron, been falsely charged with "public prostitution." Those who survived their deportation on a ship named La Mutine, "the Mutinous Woman," forged such remarkable lives that their impact on this country continues, three centuries later. Their lives are recounted in Joan DeJean's new book, Mutinous Women: How French Convicts Became Founding Mothers of the Gulf Coast.
In Louisiana, Marie Baron became a person of note and the wife of Jean François Dumont—a mapmaker responsible for many extraordinary maps in the Newberry collection. Dumont recorded events in Louisiana's history that he himself had not witnessed but that his wife had, embedding her perspective into his vision of the European settlement of North America.
Signed copies of Joan DeJean's book Mutinous Women are available for purchase online from the Newberry Bookshop.
This event is cosponsored by the Alliance Française de Chicago.
Related Events