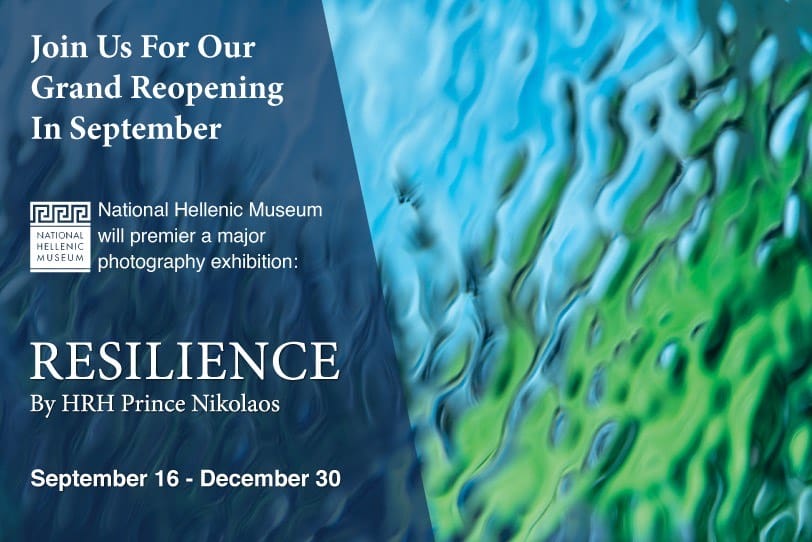 Join us for the grand reopening of the National Hellenic Museum this fall
with the world premiere of a major photography exhibition
Resilience
By HRH Prince Nikolaos
September 16 – December 30, 2022
Prince Nikolaos is an accomplished photographer whose work has been exhibited in major global cities including Athens, London, Copenhagen, Doha and Melbourne—and now Chicago audiences and visitors from across the country will have the opportunity to experience his striking and impactful images. The National Hellenic Museum is honored to host Prince Nikolaos' North American exhibition debut and excited to welcome our community back to the museum this fall.
More information on Resilience is available on the NHM website here and in this article from The National Herald.
_______________
Resilience by HRH Prince Nikolaos will be exhibited at the National Hellenic Museum (333 S. Halsted Street, Chicago) from September 16 through December 30, 2022.
Museum hours are Friday-Sunday from 10 AM -5 PM
Tickets to the museum are $10 and include admission to all exhibits. Discounts are available for seniors, students and children.