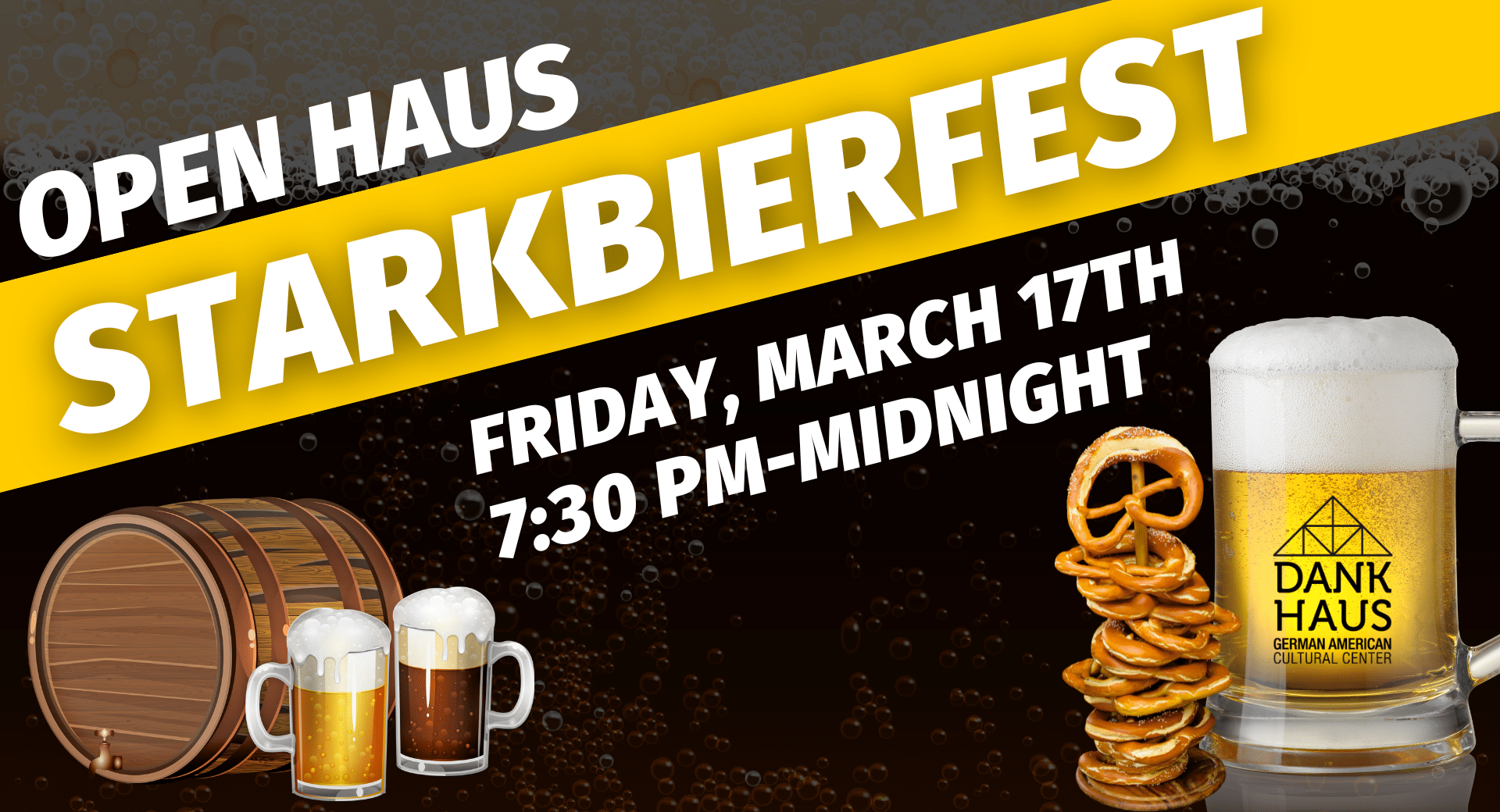 Friday March 17th is a night of fun at our Open Haus! This month's theme is Starkbierfest! We will have German Bier on tap and food for purchase! 
After the debauchery of Faschingszeit (carnival season), we have started into Fastenzeit (lent). Fortify yourself for this time of austereness by trying some "liquid food" – the genius invention of 17th century Paulaner monk Salvator who decided to help his fasting brothers by brewing a batch of "strong beer" which was rich in nutrients and calories.
To this day, all of Bavaria's breweries create a version of Starkbier during lent. Just like the originator, Salvator from the Paulaner Brewery, most varieties end with the "-ator" appendix: Optimator, Triumphator, Maximator, Terminator, and countless others. During our March Stammtisch Open Haus you can taste some of those delicious brews.
Our Open Haus is a great way to meet new friends, or bring your friends and introduce them to the Haus! This event is located in our popular 2nd Floor Brauhaus.
Free parking at 5/3 Bank after 6:00 PM located at Western and Gunnison