ILCC Latino Music Series: Sidi Wacho
September 2, 2022 @ 8:30 pm
$15 – $20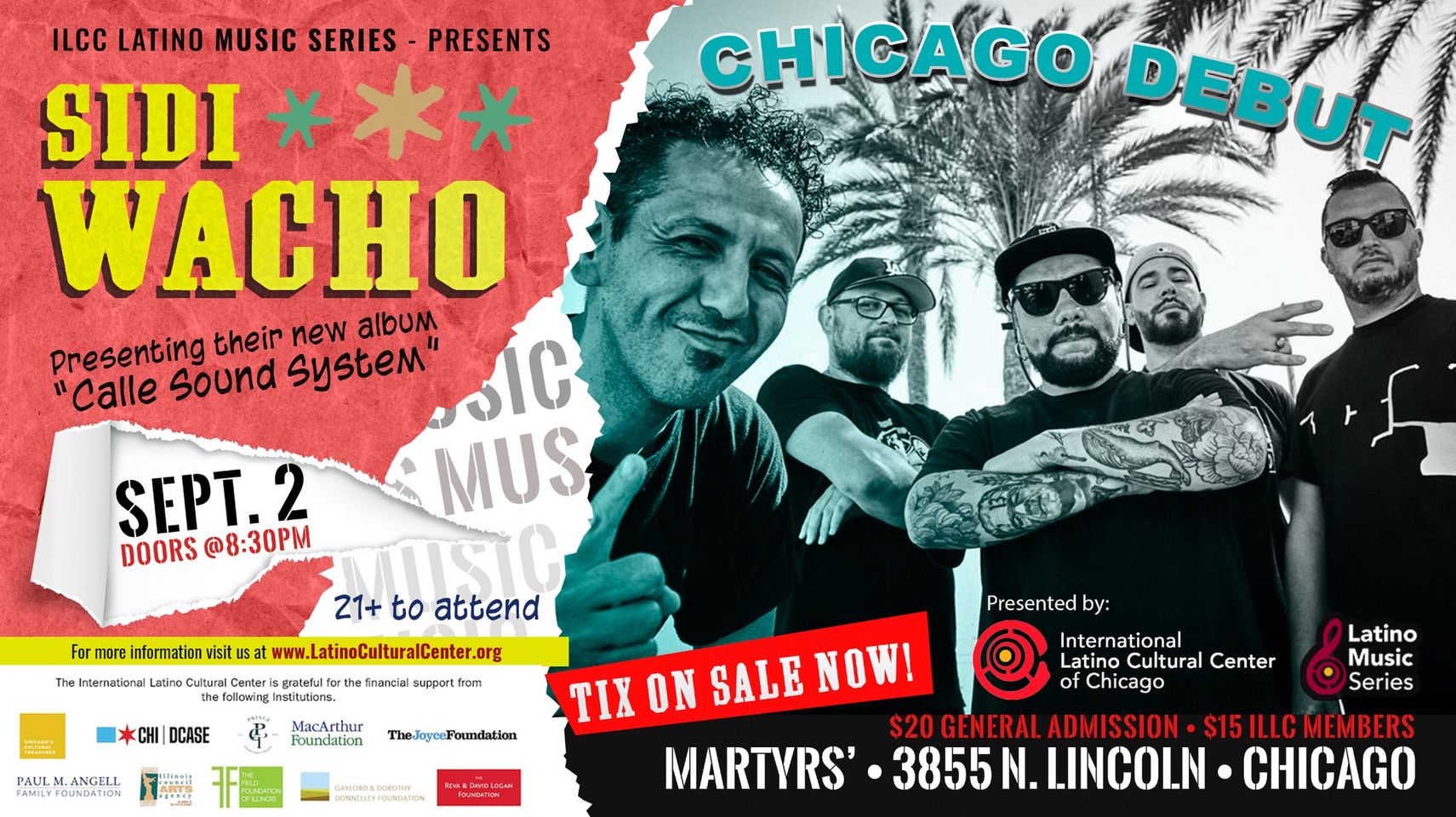 For the first time in Chicago,
Sidi Wacho
will put on a performance you can't miss! The group hails from Chile, France, and Algeria, but claim to be from all over the world. Sidi Wacho has produced four acclaimed albums and have toured the world with their Cumbia, Hip-Hop, Balkan fusion in the vein of Manu Chao, Chico Trujillo, and Sargent Garcia.
—–
¡Por primera vez en Chicago, Sidi Wacho realizará una actuación que no te puedes perder! El grupo proviene de Chile, Francia y Argelia, pero afirma ser de todo el mundo. Sidi Wacho ha producido cuatro aclamados discos y ha recorrido el mundo con su cumbia, hip-hop, fusión balcánica en la línea de Manu Chao, Chico Trujillo y Sargent García.
Related Events