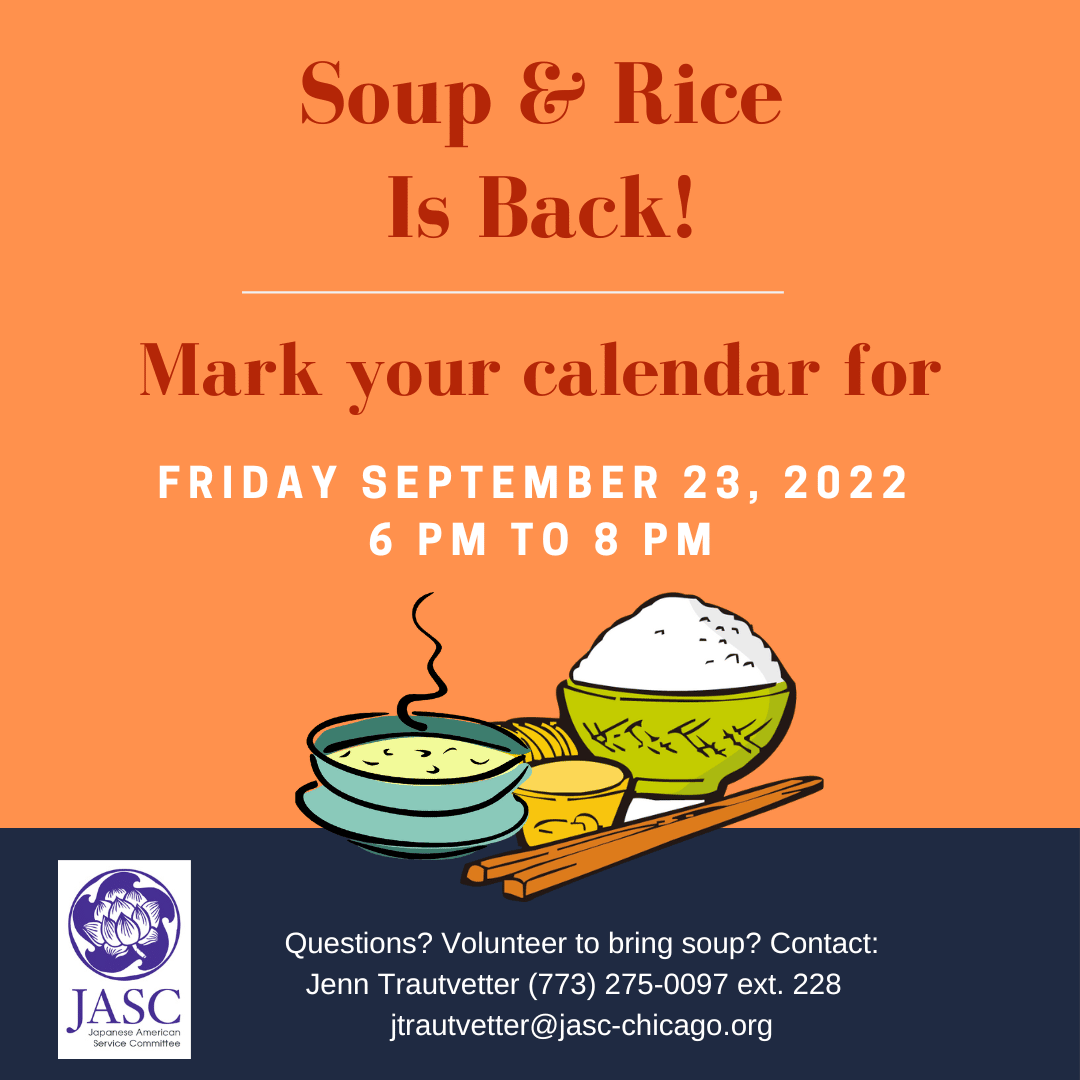 Are you ready to attend a community meal and support a good cause?
Based on the idea of Soup & Bread community meals, we are hosting our own community meal and gathering.
How does this work?
Volunteer soup makers bring a crock pot of their favorite soup to share. JASC provides rice, bowls and spoons. Soup eaters make a donation with all funds raised going to a local nonprofit organization.
Come join the fellowship and fun for a good cause Friday, September 23.
Questions? Want to volunteer to bring soup?
Contact Jenn Trautvetter, 773-275-0097, ext. 228 or jtrautetter@jasc-chicago.org