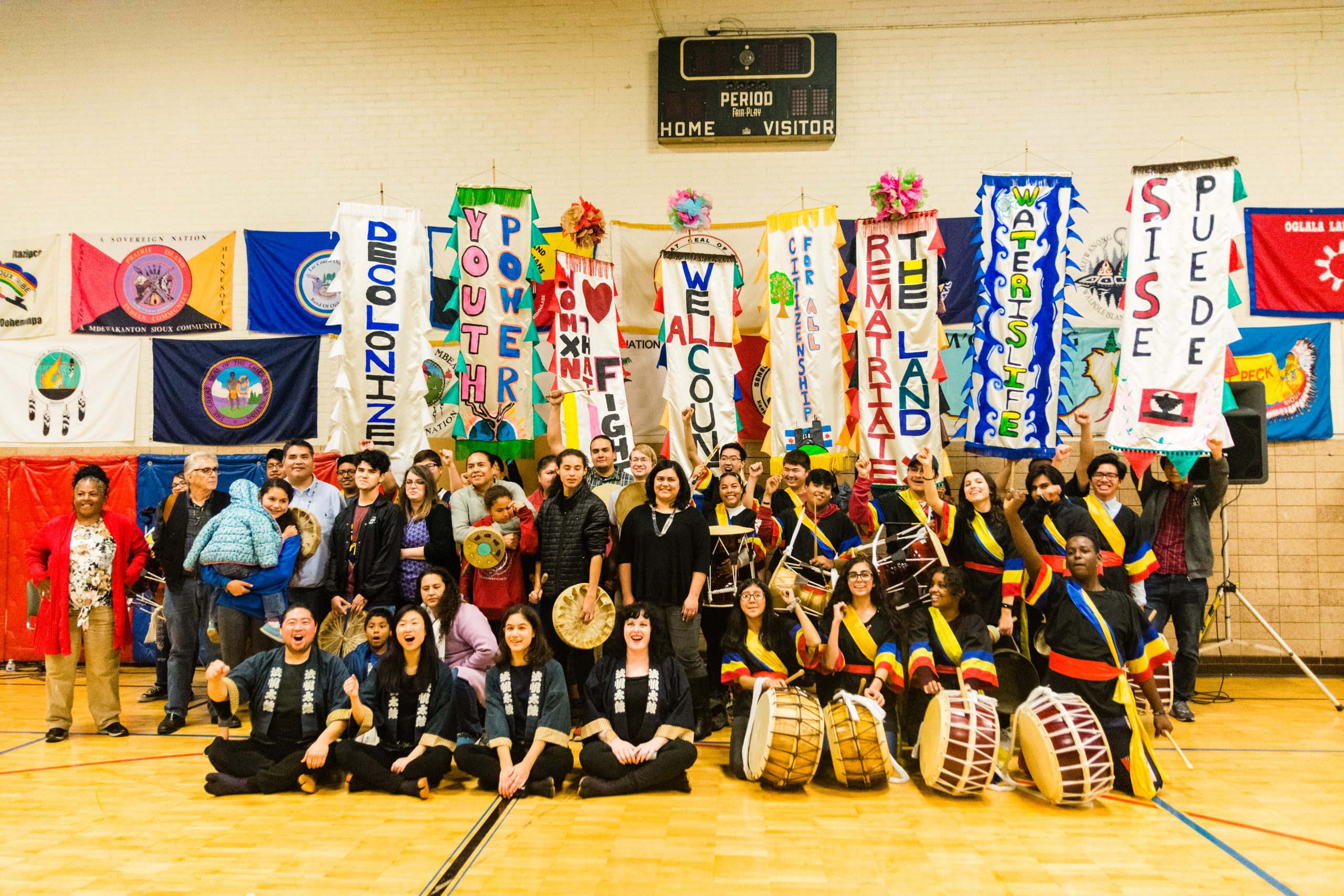 The Power of Words & Supporting Chicago's
Cultural Heritage Institutions
Dear Cultural Supporters,
In these uncertain times, COVID-19 is affecting all aspects of our society, including how, when, and where we live and work. Communities are being tested, as people are facing fear, illness, and even death. In times like these, language can be very powerful, this is why the Chicago Cultural Alliance condemns the use of terms like Chinese Virus, China coronavirus or Kung-Flu when referring to the COVID-19 virus. We urge the United States Government, our leaders, and community members, to be mindful of the power and influence of their words. Calling it a "Chinese Virus" only increases division, fear, and discrimination towards members of the Asian-American community.
To read more on the impact of these unfortunately powerful statements, read the New York Times article, "Spit On, Yelled At, Attacked: Chinese-Americans Fear for Their Safety".
As the Alliance continues to monitor the impact of COVID-19, we must acknowledge the direct impact on Chicago's over 40 cultural heritage centers, museums, and historical societies. The long term financial stability of these important community-based organizations is in question. Many are still providing resources to their communities such as elder care and food relief. Others are working diligently to engage their constituents who are home under the "shelter at place" ordinance. Continued engagement with their community is not only important to the stability of these organizations but now more than ever Chicagoans need to be uplifted by cultural enrichment and immersed in an ethos of mutual respect, especially during these divisive times. The Alliance is continuing to support our member organizations that are located in the 28 Chicago neighborhoods and 9 suburbs. 
At the moment, if you are looking at how you can help support these cultural communities, we ask that you contact your legislators to let them know what the museum field is facing and urge them to provide critical support for museums. We urge the U.S. Congress to include at least $4 billion for nonprofit museums in COVID-19 (coronavirus) economic relief legislation to provide emergency assistance through June.
Additionally, the Chicago Community Trust, the City of Chicago, and United Way of Metro Chicago have organized the Chicago Community COVID-19 Response Fund which is supporting local non-profit organizations serving our region's most vulnerable neighbors.  Please consider a donation to help support their efforts. You may also contact the Alliance for other ways to help. 
Lastly, the Chicago Cultural Alliance's MOSAIC Gala, which is a key community event for our members and is crucial to the Alliance's financial survival, was scheduled for May 12th. We have postponed this event to October 13th, 2020 but continue to raise support until we can have a successful event later this year. To make donations directly to the Alliance, visit the Support Page of our website.
Stay Safe and Support Each Other,
From the Chicago Cultural Alliance Staff & Board of Directors:
Elspeth Revere, Interim Executive Director
Peter Vega, Acting Director/Director of Programs
Teresita Aviles Bailey, Membership and Development Associate
Andrew Leith, Conservation & Collections Program Manager
Ivonne Romo, Director of Finance & Operations