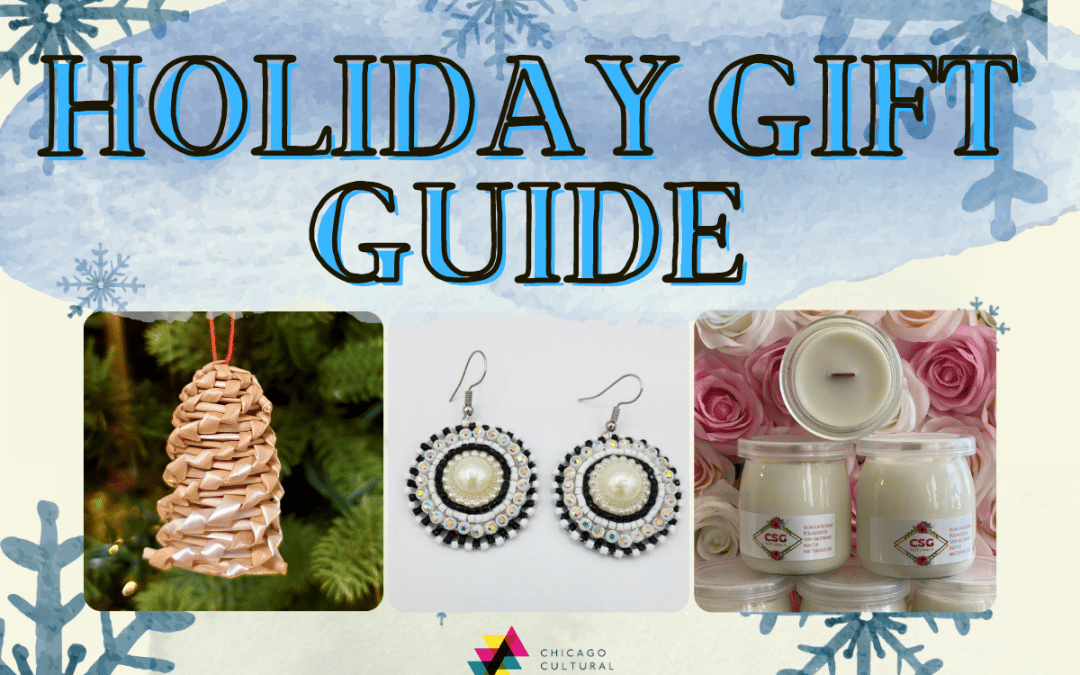 This year, you can shop small, support local cultural institutions, and beat the shipping headaches from big retailers using our Chicago Culture Holiday Shopping Guide. The Chicago Cultural Alliance includes over 40 cultural heritage centers, museums, and heritage societies across Chicago's neighborhoods and suburbs. Many of them have online and in-person gift shops where you can find the perfect item for the culture lover in your life! For books, arts, clothing, jewelry, music, artisanal crafts, and things you can't even imagine you need, our Members have got you covered.
And by the way, I know you might have a loved one on your list who says they already have everything they need or they'd love an "experience" instead of a "gift." In that case, consider buying them a Membership to a small museum or making a donation in their name! Those help out small institutions a lot.
Core members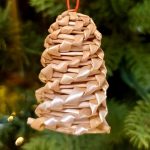 6500 S Pulaski Rd
Hours: Mon-Sat, 10am-4pm. Sun, 12pm-4pm. 
Lots to discover at the Balzekas' Museum gift shop, like Lithuanian cookbooks, linens, even teas and seasonings. I love in particular the straw Christmas ornaments, which are a hallmark of Lithuanian Christmastime and trace their history to Lithuanians in Chicago! (Make one yourself at the workshop at the museum on Sat, Dec 11.)
Shop online here.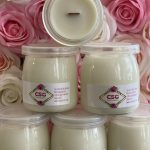 4455 S King Dr, Suite 103.
Hours: Fri and Sat, 10am-4pm.
A selection of awesome gifts that celebrate Black history and culture, like t-shirts, handmade jewelry, and personal care items, all by local creators. You could buy a whole basket of lotions, candles, and body scrubs from CSG Naturals, which smell great and are made right here in Chicago.  
Email [email protected] with inquiries.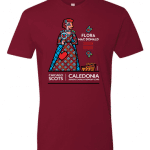 Their t-shirts, hoodies and other goods honor Scottish heroes of the past with funky designs AND your purchase supports a local charity, Caledonia Senior Living and Memory Care. Very cool.
Shop online here. 
238 W 23rd St
Hours: Wed and Fri, 9:30am-2pm. Sat and Sun, 10am-4pm.
This gift shop has lots of book options that illuminate the stories and contributions of Chinese Americans to history. Check out Chinatown in Chicago, which was actually created by the CAMOC! 
Shop online here.
Show your love for HAMOC with a mug, postcard, or Haitian flag, or groove out with some music produced by Alliance Partner Member Crossing Borders Music, like "Beyond the Headlines: Haiti in Music." 
Shop online here.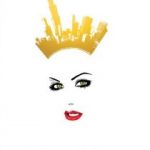 Hibernian Media produces stories that keep the culture of Ireland alive, so their online store of course has some lively books and DVDs. Check out "Her Majesty Da' Queen," a documentary that gave a backstage peek at the Annual St. Patrick's Day Parade queen contest.
Shop online here.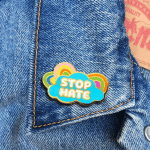 9603 Woods Dr, Skokie
Hours: Wed-Sun, 10am-5pm.
All purchases support the Museum's mission: "Remember the Past, Transform the Future," and so you'll find many items here that inspire, uplift, and remind us to build a better world. I'm partial to the simple "Stop Hate" enamel pin.
Shop online here. 
4626 N Knox Ave
Hours: Fri, 4pm-8pm, and Sat, 10am-4pm.
Whether you are hungry for sweets from the Galway Bakers or savories from Winston, you can find your Irish favorites at the Irish American Heritage Center Gift Shop. You can find crafts from our own Nimble Thimbles, including hand-sewn face masks, aprons, and quilts. The Gift Shop also carries woolens from Aran Mills, Irish caps, candles and diffusers from Inis, and even authentic turf directly from Ireland so your fireplace smells like home.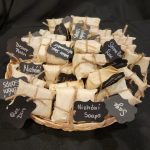 3001 Central St, Evanston
Hours: Wed, 10am-5pm, and Sat, 10am-5pm.
Their gift shop contains a collection of incredible items created by talented Native artists and craftspeople from across America. With books, jewelry, art, accessories, and more, there are unique items for everyone. My pick: Handmade Nizhoni soaps from the Navajo Nation, in Blue Corn Pollen scent.
Shop online here.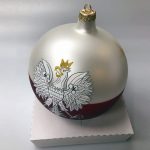 984 North Milwaukee Ave
Hours: Tues, Thurs, Sat, 11am-4pm.
An awesome array of souvenirs, books, Christmas ornaments, and more, all reflecting Polish culture and artistic flair. A good find: A Polish Eagle glass Christmas ornament. 
Shop online here.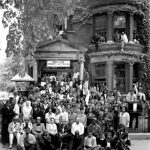 "When you purchase a product from the South Side Community Art Center, you support the legacy and future of African American art and artists." You also get a great gift. Options include apparel and gifts with the SSCAC's colorful logo, or a very cool historical poster featuring 100 Black artists posing on the center's front steps in 1958! 
Shop online here.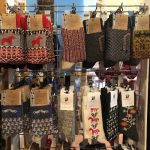 5211 N Clark St
Hours (through Dec 30): Mon-Fri, 10am-5pm (Fri, Dec 17 extended hours to 8pm). Sat & Sun, 11am-4pm.
The gift shop at the Swedish American Museum always packs in the holiday goodies, with Swedish treats, ornaments, and gifts galore. Pick up some cozy socks or some fresh, locally-baked pastries.
Shop online here.
190 S. Roselle Road, Schaumburg
Hours: Tues-Fri, 10am-5pm. Sat, 10am-3pm.
An incredible array of pottery, jewelry, artwork and statues created by Native artists. There are almost too many to choose, so go browse the whole collection. Here's a favorite of mine: delicate black and white beaded earrings by Kimberly LaRonge (LCO Ojibwe). 
Shop online here.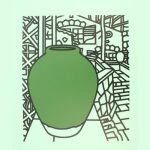 2320 W Chicago Ave
Hours: Wed-Sun, 12pm-4pm
Unsurprisingly for UIMA, you'll find some thought-provoking and artistic items in the gift shop! Books, postcards and posters celebrate the legacy of Ukrainian artists. Buy the Patrick Caufield postcard bundle and pass them out to friends or liven up your home office.
Shop online here. 
partner members
AMERICAN WRITERS MUSEUM – IN-PERSON OR ONLINE
180 N Michigan Ave
For the writer (or reader) in your life, the AWM celebrates the written word. I love the games and puzzles for kids in particular.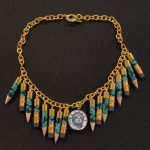 INTUIT: THE CENTER FOR INTUITIVE AND OUTSIDE ART – IN-PERSON OR ONLINE
756 N Milwaukee Ave
Intuit's online and in person gift shop is full of beautiful, fascinating, one-of-a-kind objects made by artists. Brighten up someone's life with a unique creation like the Lady Liberty Pencil Necklace by Pencil Lady.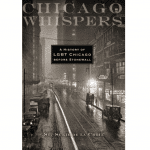 CHICAGO HISTORY MUSEUM – IN-PERSON OR ONLINE
One of the best stores in the city for history lovers! A great book selection of course, like Chicago Whispers: A History of LGBT Chicago Before Stonewall by St. Sukie De La Croix.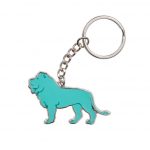 ART INSTITUTE OF CHICAGO – IN-PERSON OR ONLINE
It goes without saying that a world class art museum will have an awesome gift shop for art lovers. My recommendation? Look how cute the enamel keychain of the iconic Art Institute lion is!
Shop online here. 
FIELD MUSEUM – IN-PERSON OR ONLINE
The obvious choice for science lovers! Get your favorite niece or nephew these Sue the T-rex footie pajamas, because it's never too early to learn about dinosaurs OR preferred pronouns.