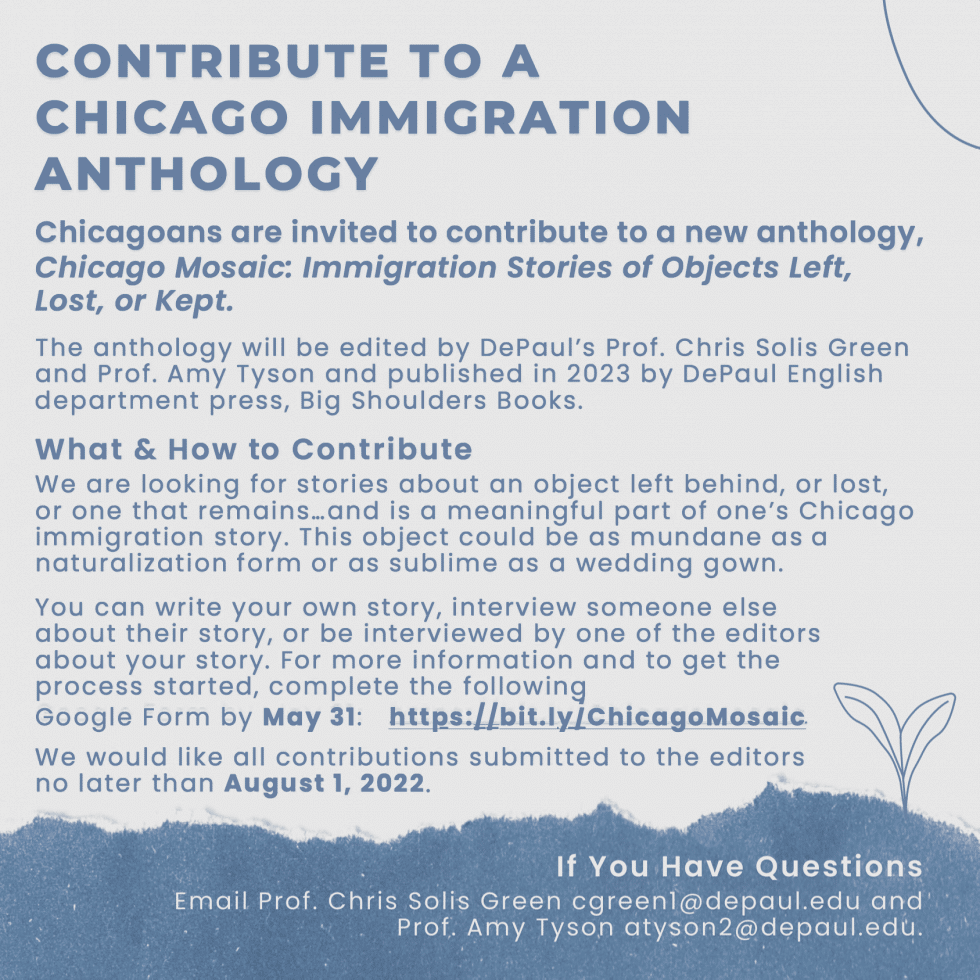 Professor Amy Tyson of DePaul University has shared with us the call for contributors for a new anthology called Chicago Mosaic: Immigration Stories of Objects Left, Lost, or Kept.
The anthology will be edited by Chris Solis Green and Dr. Tyson and will be published in 2023 by the DePaul English department press, Big Shoulders Books, whose mission is to amplify the voices of ordinary Chicagoans through publishing books about their stories; the books are provided free of charge. We hope Chicago Mosaic will help validate Chicago immigrants and their stories.
They are looking for stories about an object left behind, or lost, or one that remains…and is a meaningful part of one's Chicago immigration story. This object could be as mundane as a naturalization form or as sublime as a wedding gown. To participate you can write your story (25-1000 words), interview someone (and record), or contact the editors to have them interview you.
Interest form & description is here: https://bit.ly/ChicagoMosaic.