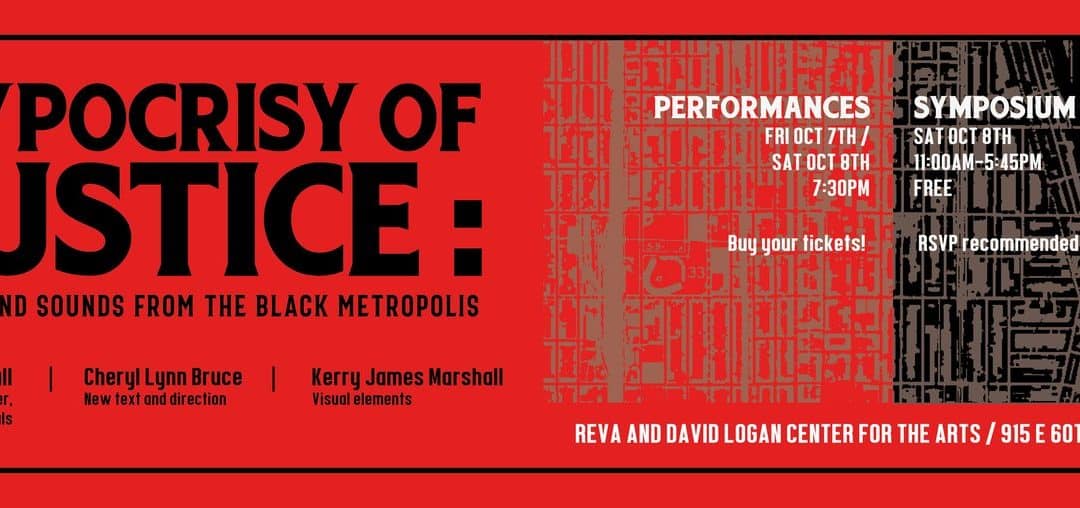 Since the 2015 premiere of "Hypocrisy of Justice," collaborating artists Dana Hall, Cheryl Lynn Bruce, and Kerry James Marshall have expressed interest in further developing and remounting the project. There has also been an interest expressed by the artists, the Hyde Park Jazz Festival, the Logan Center for the Arts, the University of Chicago Presents, various South Side organizations, and several departments at the University of Chicago in building a convening in connection with the performances to engage in cross-sectoral conversations centering the many structural issues the novel brings forth, particularly intersecting inequities within systems and institutions, along with the lived experience of confinement, redemption, hope, and the idea of home. On Saturday, October 8th, 2022, the Chicago community is invited to participate in four 75–minute moderated discussions and other activations with activist/organizers, scholars, journalists, practitioners, and artists. The convening is free to attend. We encourage you to RSVP. All symposium activities are hosted by the Logan Center.
________________
THE SYMPOSIUM IS HAPPENING ON SATURDAY, OCTOBER 8TH FROM 11:00AM – 5:45PM.
TO RSVP PLEASE USE THE FORM (AVAILABLE BEGINNING AUGUST 9TH)
The symposium is curated and organized by Kate Dumbleton, Co-Executive/Artistic Director of the Hyde Park Jazz Festival in partnership with Dana Hall, the Hyde Park Jazz Festival, the Logan Center, and University of Chicago Presents, with additional support from the Jazz Institute of Chicago Dr. Timuel Black Grant Program, Illinois Humanities Envisioning Justice, and the National Public Housing Museum. Additional thanks to SAIC graduate students in Arts Administration and Policy.