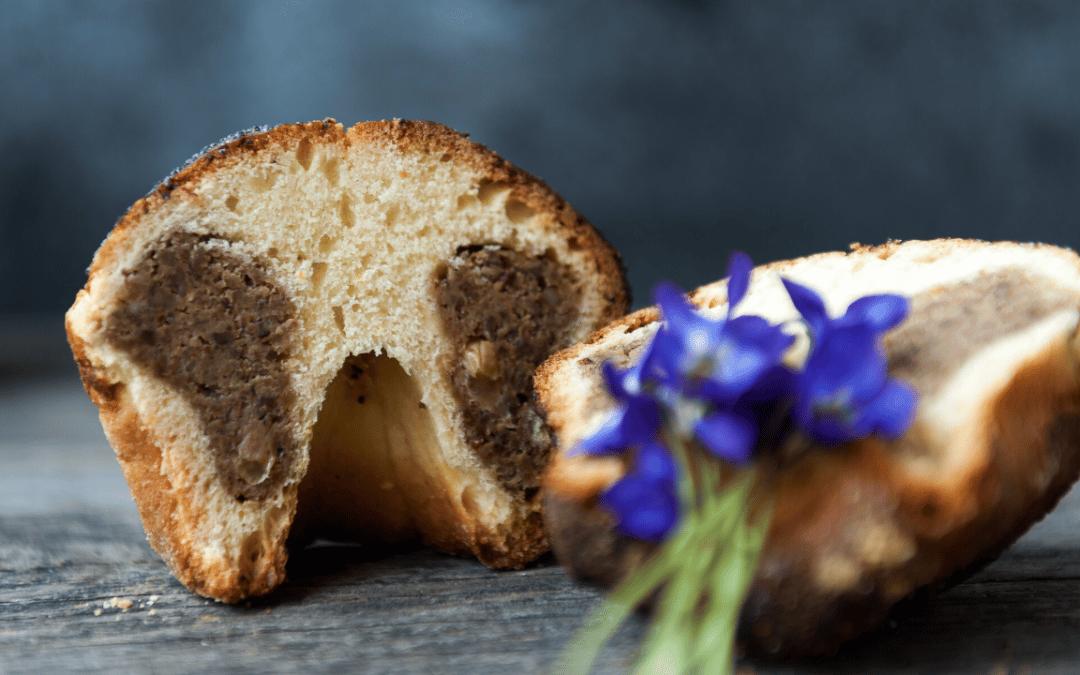 Elizabeth Carr, Development & Membership Intern, Chicago Cultural Alliance
---
Taste from Home is a collection of recipes and stories can be used as a way to connect with others and facilitate conversations about race, culture, and identity over a new recipe. Make a cultural dish and sit down with family and friends and have a discussion of the culture it represents. 
Please consider making a tax-deductible donation today, if you are able. If you are unable to donate, you can still participate by sharing a recipe by using hashtags #tastefromhome, #tastefromhomerecipe, & #chicagocultural on Facebook, Twitter, or Instagram.
---
1. Who taught you this recipe/how did you learn it? 
I learned this recipe (Cozonac) from my very lovely roommate, Raluca, who I've been living and cooking and baking with for almost a whole year now, who learned this recipe from her mother and grandmother (though we actually had to look up the recipe specifics because for Raluca's family, you just know how to make it!) 
2. When do you normally eat this dish? Is it for a holiday or celebration? 
Cozonac is a traditional holiday sweet bread usually served on Christmas and Easter. 
3. What culture/country is this recipe from? 
This recipe is from Romania! 
4. Why is it important to you? 
When I asked my roommate for a recipe that her family makes that is important to her and reminds her of home, she chose Cozonac. Though Cozonac is not a tradition for my very non-Romanian family, my mother (like many mothers, as I have now learned) makes bread for Christmas and Easter and that always reminds me of home.  
Our first attempt at Cozonac was a delicious success and as a wonderful bonus, her family thought we did a great job! 
My roommate and I grew up in different countries and different cultures, but we wanted to attempt a recipe that tied together both of our family's traditions and cultures to share with the Chicago Cultural Alliance's Taste from Home initiative. 
The recipe is in the link. A donation is not required to view the recipe. Any donations made will support the Chicago Cultural Alliance's mission to promote, support, and connect museums and centers of cultural heritage for a more inclusive and equitable Chicago.