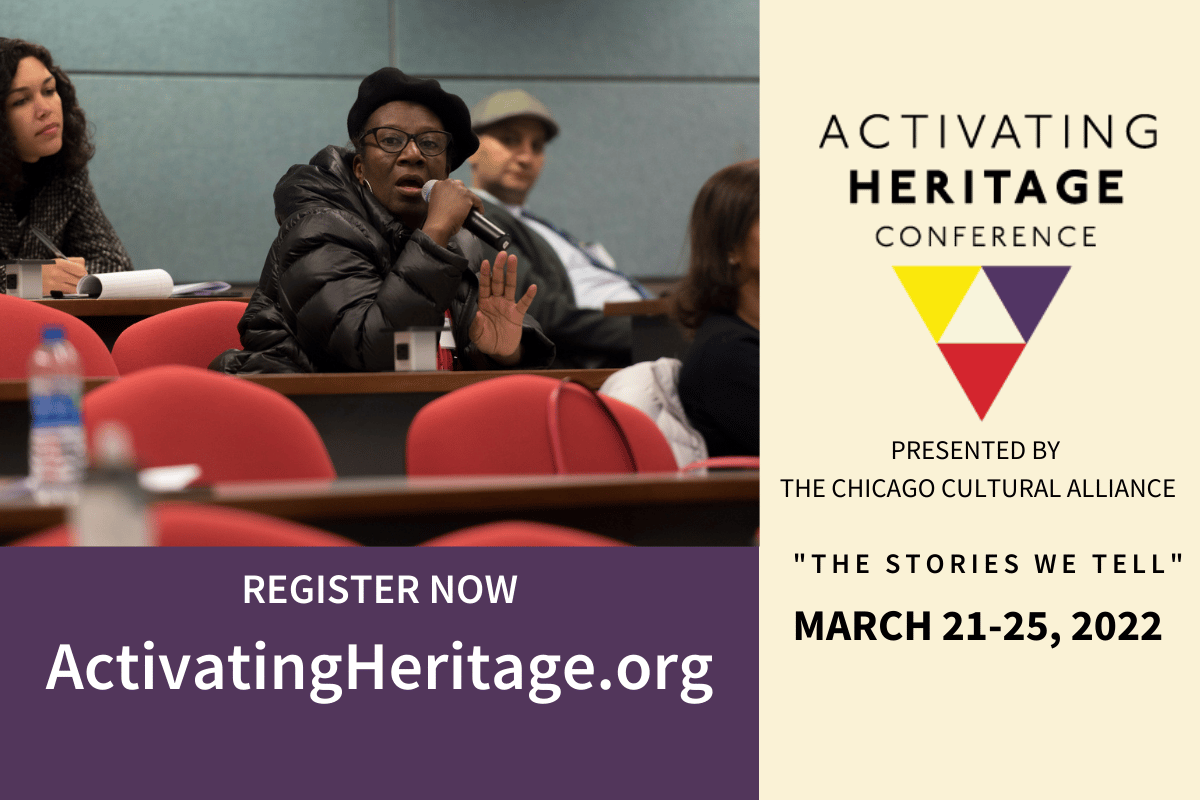 Our annual Activating Heritage conference for arts and culture professionals is starting soon, March 21-25. We're excited to share with you everything we've got in store this year. Read below to learn a little more about Activating Heritage. We hope you'll join us!
What Is the Activating Heritage conference?
Activating Heritage is an annual conference developed and delivered by the Alliance, in cooperation with Partners and Core Members. The conference connects our Members and other arts & culture workers from across the Chicago region with meaningful, capacity-building presentations and workshops facilitated by a host of scholars and leaders in the field. By reviewing best practices in financial management, marketing and communications, grant writing, collections practices, and other topics, the Alliance strengthens our members' capacity to fulfill their significant and unique missions.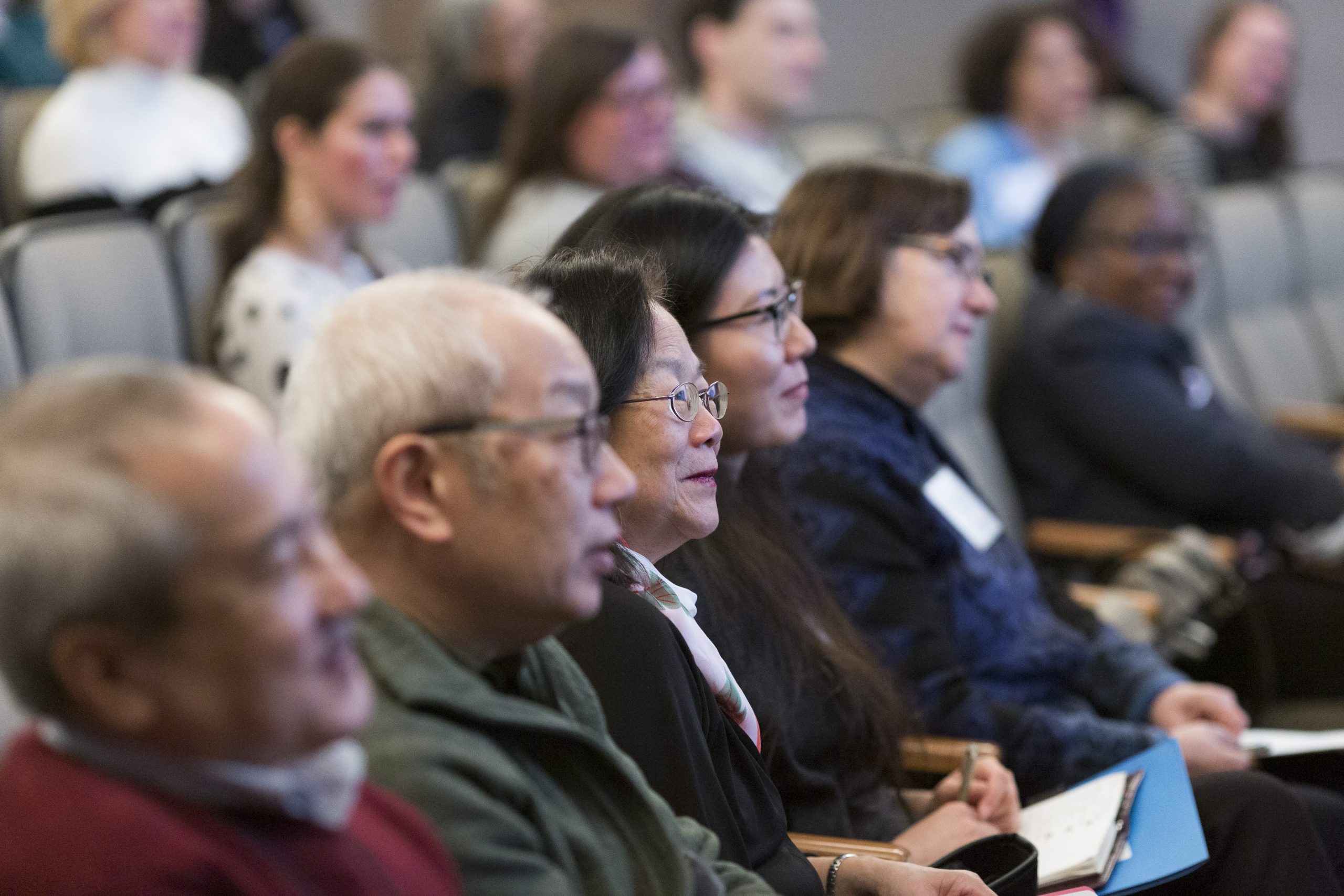 Guests at a past Activating Heritage.
What can we expect from this year's Activating Heritage?
The conference theme this year is "The Stories We Tell." Sessions on topics from budgeting to oral history management will all connect back to the power of narratives and storytelling.
The first day's events on Monday, March 21 will take place in-person at DANK Haus German American Cultural Center. We'll kick off with a Plenary Session panel with Emmy-winning reporter Adriana Cardona-Maguigad and Media Burn Executive Director Sarah Chapman in discussion on the power of narratives, moderated by award-winning storyteller Ada Cheng. We'll follow that with a presentation of the Alliance's Outstanding Community Award Leader nominations. Then a Networking Brunch will start at 12pm, with food from Blue Sky Bakery.
All sessions from Tuesday through Friday will be hosted online, available to join live via Zoom or to watch via a secure livestream. We have a wide range of speakers lined up to share their insights and expertise, including:
Christena Gunther, Founder and President, Chicago Cultural Accessibility Consortium
Carlos Hevia, Director of Business Development, Multilingual Connections
Latham Zearfoss, Cultural Liaison for the Cultural Asset Mapping Project
And lots more
Who should come to Activating Heritage?
Museum workers, curators, artists, educators, nonprofit professionals, humanities students, historians, cultural heritage workers. Anyone who loves culture and believes it is worth preserving and sharing may find the conference valuable and is welcome to attend!
Sounds great! Where do I register?
Hooray! We'll see you there! 
Register online at ActivatingHeritage.org or click the button below. General Registration is $35, Partner Members are $25, Core Members are $20, and Students are $12.
The Chicago Cultural Alliance is committed to economic equity and inclusion. If you are in need of financial support for admission expenses, please email info@chicagoculturalalliance.org.
We're proud of the conference lineup we've prepared for you this year and hope to see you there. Feel free to reach out to us with any questions!
Marie Rowley, Marketing and Communications Manager